I often don't get caught up in changing my processing tools. Don't get me wrong, I have lots of photo editing programs on my computer and photo apps on my phone and tablet. But I don't get excited much about exploring new ways of processing the last couple of years. After I felt comfortable with my workflow of downloading to LR and then slightly modifying using that tool the last couple of years, I often left my other tools alone. I wanted to shoot rather than to process.
Yesterday was different. I decided to spend the day exploring new editing tools that I could use on my computer. Part of this provocation was because I wasn't satisfied with my "Self-Portrait" challenge that I gave myself for the month of February. I took some shots, but they were more "selfie" than "self-portrait" and I felt that some of it was in the post processing.
One of the tools that I really enjoyed in the past for portraiture was OnOne's Perfect Portrait. I really liked the quick ability to whiten eyes and teeth and to easily brush away facial imperfections. It was my "go to" editing tool and I used it quite a lot when I was doing portraits for others. But change happened and the simple tools that I had in Perfect Portrait aren't as easily achieved in OnOne's newer product Photo Raw 2018. Not that I don't like Photo Raw. I do. It's just that I don't have the new workflow using this new product in my repertoire yet.
So, I started looking for other means to edit. And there are a number of programs out there that are really trying to simplify the editing process.
In the past, I was quite a fan of MacPhun's iPad and iPhone FX Photo Studio. It was one of the first iPad photo apps that I really liked and used extensively. But like most things app-wise, it eventually evolved to something else. And I bought a number of products that MacPhun had, but never really got into using them like FX Photo Studio. There was something about the simplicity of FX that I really liked.
MacPhun evolved recently into Skylum and introduced some new products. At first I just slightly paid attention to Luminar. Yesterday, I test drove it and really liked it's simplicity. Many of the aspects that I liked about their earlier product, FX Photo Studio, is a part of this powerful editing software. You scroll through a set of pre-sets that can be customized to suit your preferences. And if you really like the look, you can save that as well. Their mantra about being easy to use is exactly that. And, they have layering capability that is easy to use.
And I was able to produce a "self portrait" that I really liked. It fit in with what I was trying to achieve in the self-portraiture realm with using natural light. The B&W treatment was a bonus as I went through various "presets" and appreciated the look of "Noble Beauty".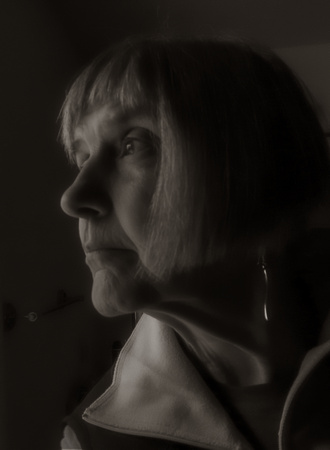 I tried other new programs as well. I am a big fan of Topaz products and downloaded Topaz Studio when it first came out late last year. I didn't play around with it much until earlier this week. It's much, much easier to use than a former product. Since I have all of the other Topaz products, I have a wealth of choices that I used to use either as a standalone product or with Adobe Photoshop. My only little quibble with this program is using layers. I found it's layering capability a little more difficult to use, but I will continue to work with it to see if it's somehow there but I've overlooked it. Good news is that there are plenty of tutorials to get you started.
The good thing about Topaz Studio is that you have lots of effects or pre-sets to play around with. And play is a wonderful way to explore what is possible with Topaz products.
One of the images that I rather liked is this one. It provided the impressionistic look of me and my piano. Ironically, the music that is opened is from the Impression period of music (which I didn't realize until just now)
I would have to say that both Luminar and Topaz Studio are similar in the sense that they give you lots of presets that you can customize. And, if you like the look, you can save the preset. Luminar also has the capability to create a workspace so that you have your typical workflow tools at your fingertips for quick edits. In my mind that is an added bonus that I haven't seen in other desktop editors. And something that I think I am really going to like in the future.
And the last editor that I played around with was on my iPad, Affinity. I have the iPad version but haven't invested in the desktop version yet. There are a lot of tutorials and the level of sophistication is on a par with Photoshop. I wanted a pencil sensitive photo editor and that is what Affinity is. I tried compositing yesterday and was able to do that fairly easily after watching the tutorial.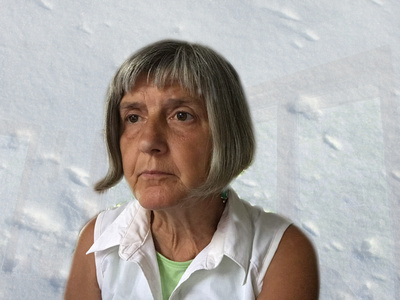 I would say that there is a lot of power in this app and it's fun to work solely on my iPad using my pencil. There is a learning curve, however, and the tutorials are very great at explaining how to do things. It's just going to take me a bit to get used to how best to use this interesting program.
It was fun playing with different editors yesterday and I think I am going to have an edit day at least once a month to explore options and to look at things a bit differently. Plus, I really, really want to learn how to do portraits in Photo Raw 2018 and I know that there is an exciting series sponsored by OnOne to do just that.