I've never taken so many photos before on a vacation. I went through two 32 G memory cards with my Canon P&S camera. And I had a great time doing it.
We went to Germany for almost three weeks on this trip. We started in Hamburg and we totally were in luck because the gardens were in perfect bloom. I am glad that I took photos on our first day because by the third day, the petals were starting to fall. I think that is when I realized that taking photos often is a great thing because the "moment" can change very quickly.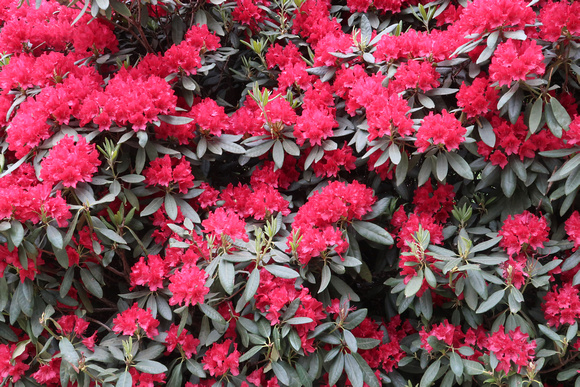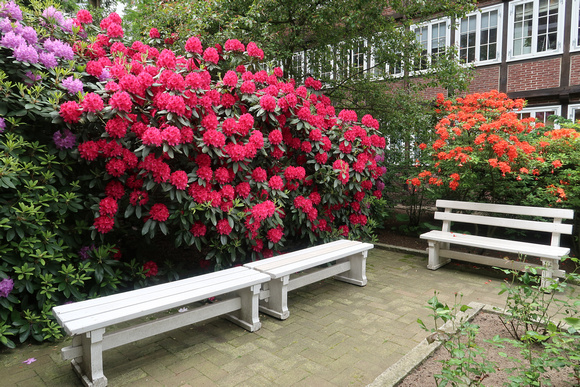 We took a couple of river cruises during our time there. One cruise where taking lots of photos was the right thing to do was when we were in Berlin. It was very clear that we were not to stand up and take photos….too many low bridges. There were a few very interesting photo opportunities on the other side of the cruise boat, but we were sitting 4 people deep on each side and I snapped a possible photo, but we happened to turn around and take the exact same route back. When I was back on the other side, I was able to anticipate my shot and get exactly what I wanted to capture the first time around.
And I played around with some of the features on my camera. I discovered that I have a built in neutral density filter that I just had to use when I saw some water fountains in the Hamburg park area and wanted to slow the water for a more feathery look.
I also didnt bring a computer along, just an iPad. And I didn't want to spend time downloading and being tempted to edit photos while travelling. We had a busy agenda each day from morning until night and downloading and editing wasn't a part of our travel agenda. I think I took more shots, just in case-wise, because I wanted to make sure that the lighting was good or depth of field worked, etc, etc. So, a casual observer might look over my array of downloads in Lightroom and think that a lot of the shots were exactly the same thing….and they were "sort of". Just different settings or a slightly different composition or somebody accidentally crossed into my compositioin or the lighting in the museum was casting all sorts of nasty shadows. All of these things did happen and I have lots of extra shots to prove it.
Although sometimes it was the first shot, like this one at Brandenburg Gate. 5 minutes later and the square was filled with people since the tour buses arrived.
One shot that I took over and over again was a jeweled statue of St George slaying the dragon. I took so many photos because the lighting caused all sorts of reflections. When I got home and downloaded, I discovered one image that really captured what I saw in all of its jeweled glory.
And, now I have finally gone through and edited photos and uploaded to my photo sharing gallery. Still lots of captioning to do. But the sorting process is over for now. The rough edits are over. Now, I can enjoy reviewing and I can invite others to view my vacation photos.