It was a fun weekend in Madison and I was delighted to see that there was an array of various expressions of Bucky Badger throughout the city of Madison. So, here are some of the photos that I took of Bucky around State Street, the Madison campus, and around the Capital.
Bucky in all of it's glory on campus by the Student Union overlooking the lake at UW Madison.
An inked version on State Street in Madison.
Contemplative in front of the famous Red Gym at the UW Madison Campus
One Leg Up while on Campus
As if you were sending a vintage postcard from Madison Wisconsin, showing key sites.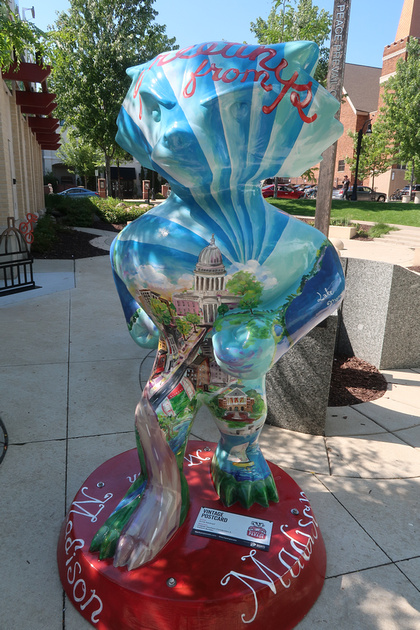 A Mosaic version of Bucky!
A dreamy, night time vision of Bucky with a lit up State Capital in the background.
This is just a small sampling. There are 85 in total in all parts of Madison. It was fun to explore those that I did see at various times of the day.