I've been playing around with Andre Gallant's technique called Mirror Montages. He details this approach in his book, Expressionism: Digital Dreamscapes and other Techniques, on page 62. Following this description in Andre's book, there are a number of wonderful and imaginative photos using this technique.
Inspired by his photos, I decided to find an everyday object in or around my home. One of my favorite things to photograph is my little Miata. So, I started by taking various photos of my Miata in the garage and selecting one to work with.
Here is the starting photo of the car's tail light.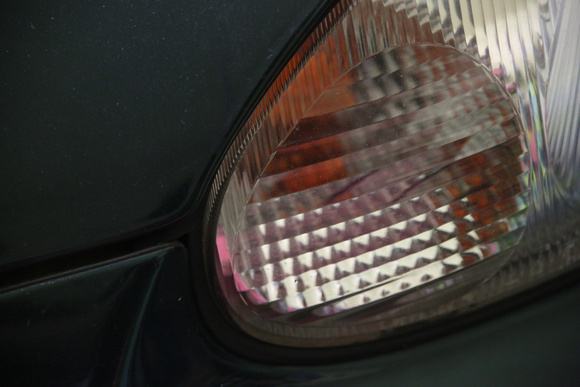 Before I used the approach that Andre outlined, I thought I would use the Topaz Filter, Simplify, to alter the starting photo a bit. I also lightened it prior to using since the resulting Mirror Montage images will appear way too dark if used at normal exposure. And flipped it.
Here is the photo after those few adjustments. This is right before I merged two copies of the same image, with one image being flipped.
And, here are a couple of examples of the resulting Mirror Montages. I used a couple of Topaz Filters to get to some very different colors and looks. Thanks for looking! More blog posts about Dreamscapes in the next couple of weeks.